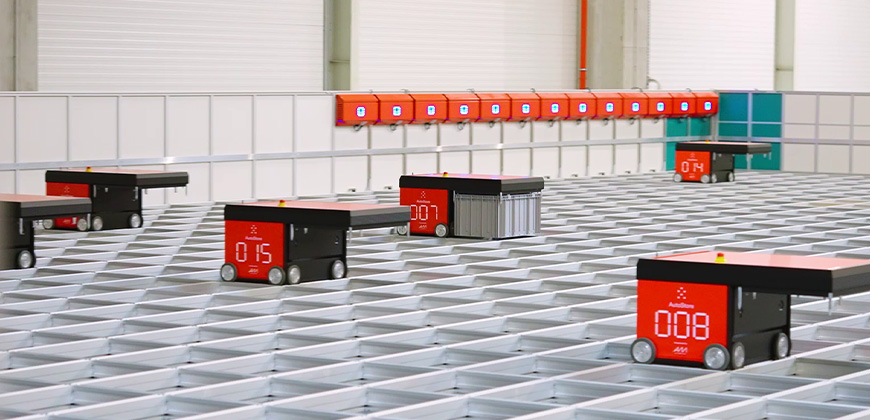 Vitacom Electronics has invested in modern technologies for warehouse management and has become one of the few logistics centers in Romania that takes part in the Logistics 4.0 current. The robots and systems used by Vitacom in its warehouse are coordinated by the WMS solution from Senior Software, which is also integrated with SeniorXRP - ERP platform for resource management.
One of the most important Romanian distributors of electronic products and accessories, Vitacom Electronics, manages its entire logistics activity with state-of-the-art technology. In 2021, the company, which has a turnover of over 10 million euros, moved to a new logistics space of 5,000 square meters, where it manages approximately 12,000 items.
Vitacom managed to become one of the most modern logistics centers in Romania, which takes part in of the Logistics 4.0 current. The high-performance systems and robots used by the company from Cluj are coordinated by WMS - software for warehouse management, from Senior Software, and among the benefits offered by it are:
Activities are done much more quickly
Increased employee productivity
Increased accuracy in daily activities
Full control over logistics
10 times bigger order processing capacity
In 2021 we moved to the new warehouse that we manage with WMS from Senior Software. The solution is integrated with the AutoStore robotic system and with a VNA forklift – dedicated to the handling of goods, both receiving orders from the WMS. It is a system used in all logistics activities and allows us to have high control and precision in everything related to moving goods.

Currently, we are talking about a compact area that makes colleagues' activities very efficient, a warehouse operator being able to carry out 150 orders per hour. In addition, in case of errors, we can quickly identify and fix them in the shortest possible time.
- said Vasile Andrei Vita, General Manager - Vitacom.
With the help of new technologies, the same activity that was previously carried out by 28 employees, is currently covered by 11 employees.
In addition to the WMS solution, Vitacom also uses the following systems: SeniorAWB – software for optimizing deliveries and SeniorXRP – ERP platform for resource management. The warehouse management software and the system dedicated to delivery processes are perfectly integrated with SeniorXRP, which allows the integrated management of business processes.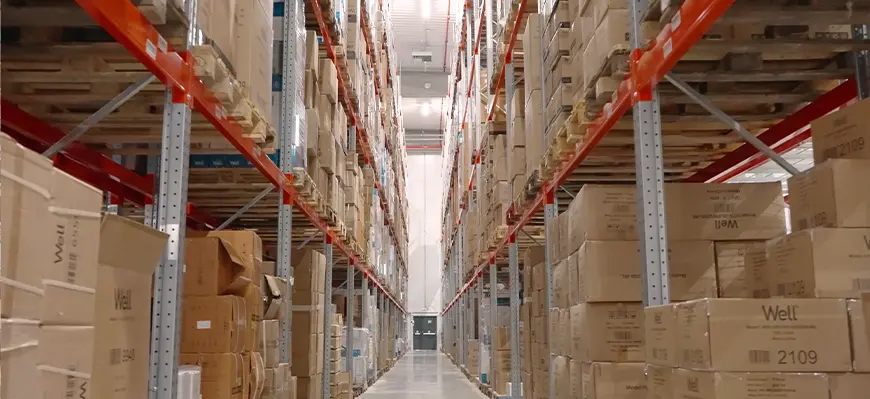 Thanks to the link between WMS and SeniorXRP, orders are quickly and correctly sent to operators to be prepared for delivery, and any information about products and inventory […], can be easily viewed in ER. [...] WMS helps us control warehouse flows, and the integration with other solutions allows us to eliminate errors and increase efficiency. Once the automatic closing of boxes has been achieved, thanks to the integration with SeniorAWB, a courier is immediately selected, and the risk of confusing parcels is eliminated.

All processes in the logistics center are very stable and extremely precise. I wouldn't change anything in the implemented solutions and I think that, if I had to choose other solutions today, there would be nothing better
- added Vasile Andrei Vita, General Manager - Vitacom.
About Vitacom Electronics
Founded in 1991, Vitacom Electronics is a company imports and distributes electronic products and accessories. The business has 85 employees and a logistics center in Cluj, and its product portfolio includes: home security / automation systems, household appliances and spare parts, power / distribution sources, telephones and audio / video products, gaming accessories and much more.
Senior Software is a provider and developer of high-performance software systems for integrated business management. Founded in 2003, the company has made over 500 successful implementations, using the latest technologies. Senior Software implements intuitive ERP, BI, SCM, MES, E-commerce and Hardware systems. The company operates in 5 locations in Romania (Bucharest, Constanta, Cluj, Iasi, Timisoara), with a team of about 200 employees.
Download the free factsheet for SeniorXRP and learn how it can help you develop your business!