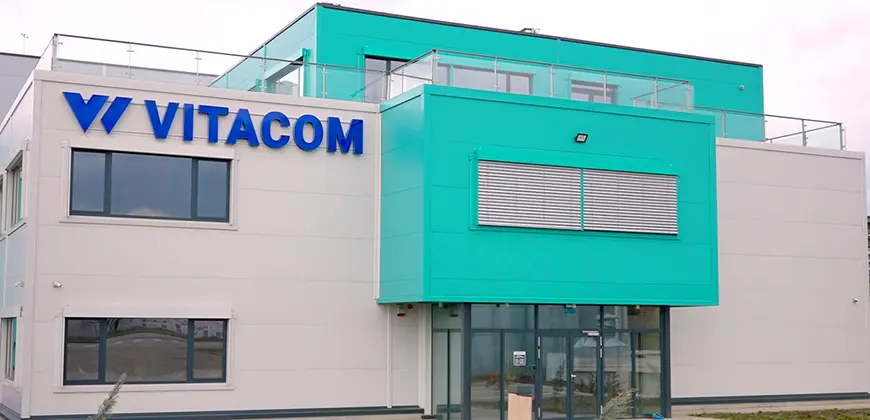 Vitacom Electronics, one of the largest distributors of electronic products and accessories in Romania, has automated a wide range of processes and manages all its sales channels in an integrated manner with the SeniorXRP solution from Senior Software. In addition, the company has obtained increased flexibility in adapting and personalizing workflows according to the internal needs of the organization, but also to market changes.
One of the most important distributors of electronic products and accessories in Romania, Vitacom Electronics, has optimized workflows, considerably increasing their efficiency in day-to-day operations, with the help of the SeniorXRP system - the ERP platform from Senior Software.
With a turnover of over 10 million euros, the company from Cluj manages approximately 12,000 items, which are sold through various sales channels, both in Romania and in countries such as Bulgaria and Hungary. Two years ago, Vitacom moved to a new headquarters and invested both in the latest hardware technologies and in integrated systems for business management from Senior Software, among which is SeniorXRP. The ERP system, implemented within the company in 2021, allowed the distributor to redefine its workflows, automate a wide range of operations and model business processes according to business needs.
We were looking for a solution that would suit us, which has support and development options, and Senior Software, knowing our activity, presented the SeniorXRP application to us as a suitable option they were not mistaken. I think that SeniorXRP is a very good solution and today we could not function without it.

First of all, the technology is much more flexible and responds very well to our needs. A very important thing is that we no longer have to conform to very strict models. With the help of the SeniorXRP solution, we have redefined, simplified and streamlined our processes, and now they are stable, they are very accessible and we can very easily make improvements and changes
- said Vasile Andrei Vita, General Manager - Vitacom.
Among the benefits obtained by Vitacom, as a result of investments in technology, is the much higher accuracy and speed in order processing, the company now being able to increase their order processing capacity by up to 10 times.
Moreover, with the help of the SeniorXRP platform, the distributor manages all sales channels in an integrated manner, and the work of employees has been simplified, as they can easily access and sort data of interest.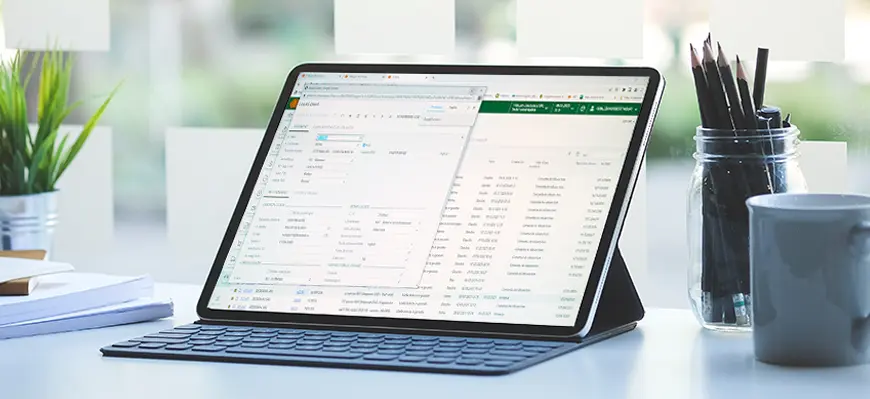 We have many benefits. With SeniorXRP we can manage all sales channels very well and if other channels should appear, we will be able to easily make the settings to manage them, without conflicting with the existing ones. This flexibility, to make settings in the system, is the most important thing because it allows us to shape certain processes. Regarding data accessibility, we find what we need very quickly in ERP, we can simply order the data according to our needs and even customize it for each individual. Our colleagues are also satisfied with this system, they got used to the SeniorXRP application very quickly, and now they can't even imagine other procedures because the current way of working is absolutely normal
- added Vasile Andrei Vita, General Manager - Vitacom.
Perfectly integrated systems for the efficient management
of the entire business
SeniorXRP is perfectly integrated with two other systems from the Senior Software portfolio, namely WMS - for warehouse management and SeniorAWB - delivery optimization software. WMS controls the systems and robots in the Vitacom warehouse, for the optimal development of order processing processes in the logistics space, and SeniorAWB allows easy identification of the most suitable courier for each individual order. In this way, by connecting the processes and the integrated management of business flows, the Vitacom team managed to obtain greater control and visibility over the entire business.
SeniorXRP is integrated with WMS and SeniorAWB. Thanks to the connection with the WMS, orders from SeniorXRP are sent quickly and correctly to the picking area, to be prepared for delivery, and any information about products and inventory, the order statuses the warehouse and more, are easily visualized in ERP. The delivery solution is also a very good one. We can get the best courier depending on the area and what we want, if we follow the price, the delivery time or a ratio between the two. As a result of the integration between the systems, data is easily transmitted from one system to another, processes are connected and employees have all the necessary information at their disposal, so that we can increase efficiency.

We can say that we have technology of the latest generation, which helps us carry out our activity as well as possible and, at the same time, I consider that we are far from using everything that these applications have to offer. With current technologies, we can also increase orders processing capacity by up to 10 times. I wouldn't change anything in the solutions I implemented and I think that if I had to choose other solutions today, I wouldn't have anything better
- added the general manager of Vitacom Electronics.
The SeniorXRP solution, used both by Vitacom and by companies such as Nett Front, RCB Electro 97, RAP Confectionery and more, is a web-based ERP development platform developed by Senior Software using modern technologies. This is addressed to companies that aim to easily manage resources, large volumes of data and complex business flows. The system has an extremely intuitive interface and extensive ERP, WMS, CRM, document management, B2B portal functionalities, all available in a single application. The flexibility and mobility offered by the solution, along with the ability to easily integrate with any other software system, as well as the customization possibilities, are some of the most appreciated features of SeniorXRP.
Download the free factsheet for SeniorXRP and learn how it can help you develop your business!