We generate and operate hundreds of orders each day, with the same number of employees. Each year our flow increases by 20-30% in regards to orders. SeniorXRP is an incredibly intuitive system.
Matei Mircea, Sales Manager – Nett Front
Implementing the SeniorXRP solution at Nett Front
Nett Front, a company from the Mures County, manages to make unique production at the same cost & duration as the costs & duration as they would series production.
The doors & MDF furniture decorations manufacturer purchased SeniorXRP – a state of the art ERP system - in 2016. Since then, they register a growth of 20-30% in regards to orders each year, tripling their turnover in the last 5 years.
Helped by the SeniorXRP platform, the company gained many notable results, such as being able to generate & operate hundreds of orders each day without any errors, with the same number of employees. The manufacturer optimized many of the company's work processes and considerably shortened work times, gaining visibility & control over the entire business.
Industry:
Furniture & interior design
Area / specialization:
Manufacturing foiled or painted MDF profiles, in atypical or standard sizes
Turnover:
13.5 mil. euros
Spaces:
Factory & showrooms totaling over 10 000 sqm
Project's purpose: automating operations and processes for Nett Front. Standardizing and optimizing the processes of receiving and managing orders & other workflows was something that was followed, along with connecting them and adapting functionalities to the particularities specific to Nett Front.
Software provider:
Senior Software
Implemented solution:
SeniorXRP – ERP system for managing complex business flows
Implemented modules:
Distribution, Manufacturing, Financial & Accounting, CRM, Self-service Portal, Custom Dashboards
Replaced solution:
iBS Xtended ERP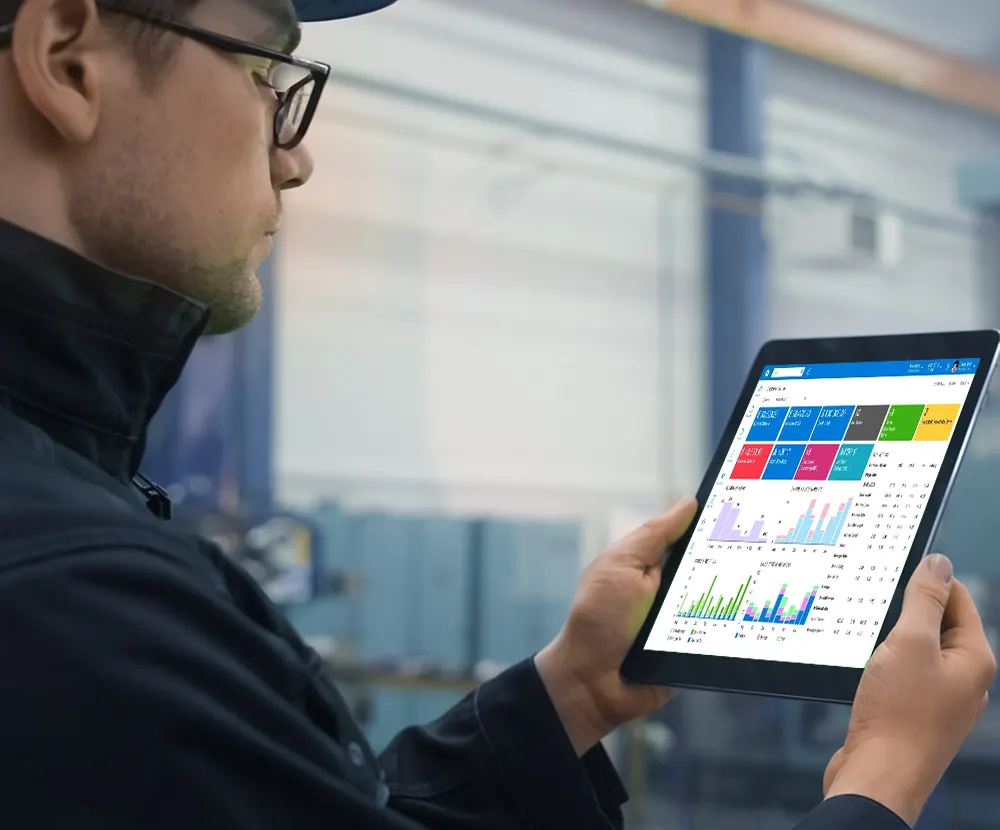 What did Nett Front expect from SeniorXRP:
The Nett Front team wanted to implement a customizable ERP system for resource management, that can sustain the company's accelerated growth rhythm.
The manufactured planned to optimize a wide array of operations with the SeniorXRP system, to manage all resources in a unitary fashion, to automate work processes and to connect business flows.
Among the processes that were planned to be optimized were: receiving & managing client orders and sending them into manufacturing, managing purchasing orders, access to business information & sending them from one department to another, customer relationship management, managing financial & accounting operations, etc.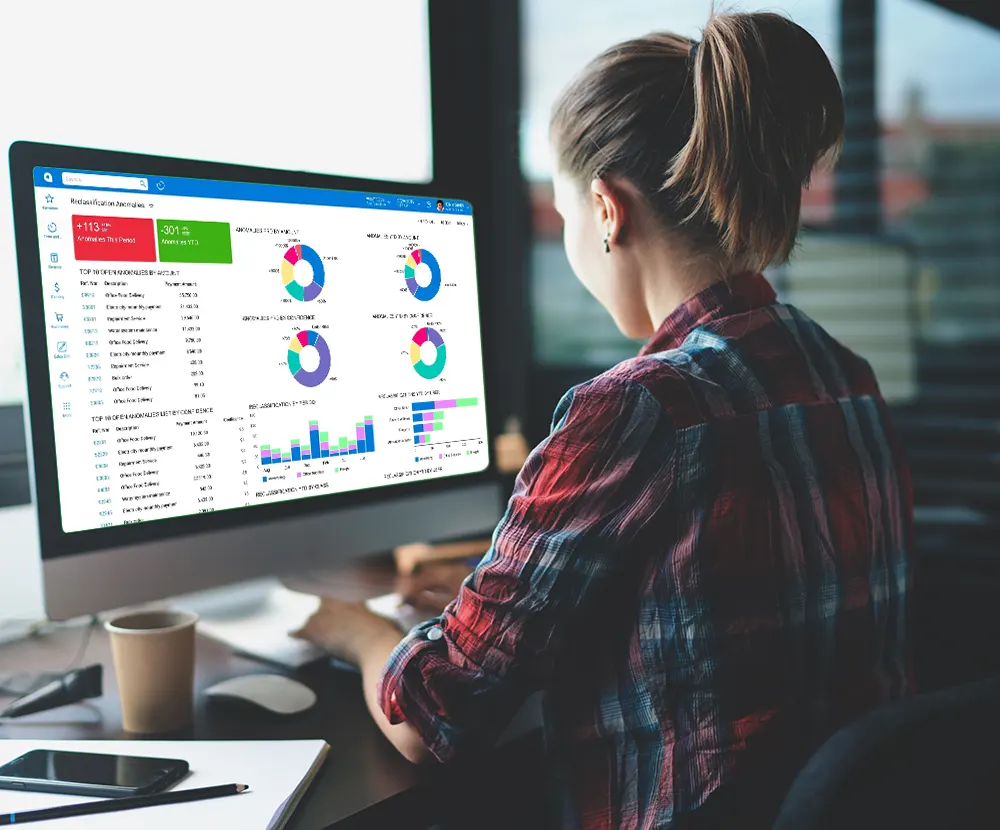 Challenges the company met:
In the beginning, Nett Front used a classic accounting program for a short while, and after that e simpler ERP, which they changed after 3 years because it didn't allow them to manage a continuously growing amount of data. Later, according to the manufacturer, over 7 years they used a different, more complex ERP, which was also replaced because it wasn't developed in order to fit Nett Front's rhythm of growth.
Additionally, the company faces a series of challenges such as:
Lack of accuracy in regards to client orders
Large processing times for orders & increased resource cost
Reduced ability to expand because of the solution's rigidity
Lack of integration with other systems used by the company
Large number of manual operations
The difference is like from Heaven to Earth – from an Excel form that was manually completed, sent by e-mail or fax to just two clicks, the order can introduce his order whenever he wants, on his own time.
Matei Mircea, Sales Manager – Nett Front
Currently with two clicks, thanks to the automations made in order processing, orders are sent immediately into production – from half an hour to just a few seconds.
Matei Mircea, Sales Manager – Nett Front
The migration to the new system, done in a single night
The Go Live, meaning going from the old soft to SeniorXRP was done in a single night, without having to put a stop to operations and without affecting clients.
Considering that we couldn't stop our company's activity, the Go-Live has been done from one day to another, in a single night, guaranteeing to our back-office and to our clients that going from the old system to the new one will be done automatically, without noticing any differences when introducing orders.
Czink Melinda, CFO – Nett Front
Processes that were automated thanks to the ERP system
After implementing the SeniorXRP solution, Nett Front automated a wide array of the company's work flows, optimizing both manufacturing operations as well as financial & administrative activities, such as:
Automatic processing & launching into production of client orders
Mass listing of business documents
Automatic loading & unloading of inventory
Management of purchase orders & automatic receipt generation
Automatic notifications for customers regarding order statuses
Automatic processing of bank statements & payments to suppliers
SeniorXRP helps us to make clear, fast and concrete up-to-date decisions – information is as clear as it can be and it can be used from anywhere, with a single click, effectively lowering decision making times.
Matei Mircea, Sales Manager – Nett Front
Self-Service Portal for receiving client orders:
With SeniorXRP, Nett Front's clients have gone from manually introducing data into an Excel Form and sending it by e-mail or fax to placing the order with just two clicks in the Self-Service Portal, and then sending it into production in a few seconds, compared to the half hour it used to take.
I can say that one of the most important customizations is the Orders module, more exactly the self-service portal from SeniorXRP. Where clients have the ability to introduce orders themselves directly into the platform, and when any introduced parameter isn't correct, the system warns them with a pop-up.

Orders are very easy to introduce – as easy as walking. We have clients that introduce dozens of orders in a very short amount of time, without any issue. The system's simplicity is incredible – The difference is like from Heaven to Earth.
Matei Mircea, Sales Manager – Nett Front
Switching to SeniorXRP and collaborating with Senior Software:
The partnership with Senior Software supported the continuous development of the company and allowed it to triple its turnover in the 5 years of using the SeniorXRP software solution, reaching 13.5 million euros in 2021.
The main reason which convinced us to purchase SeniorXRP was its flexibility and the fact that they promised to customize the system based on our needs from back then. We started with the hope that in 6 years we won't have to change our software again – those 6 years have passed and we are pleased by our collaboration and we still see that we have possibilities to further develop together.
Széll Andrea, Assistent Manager – Nett Front